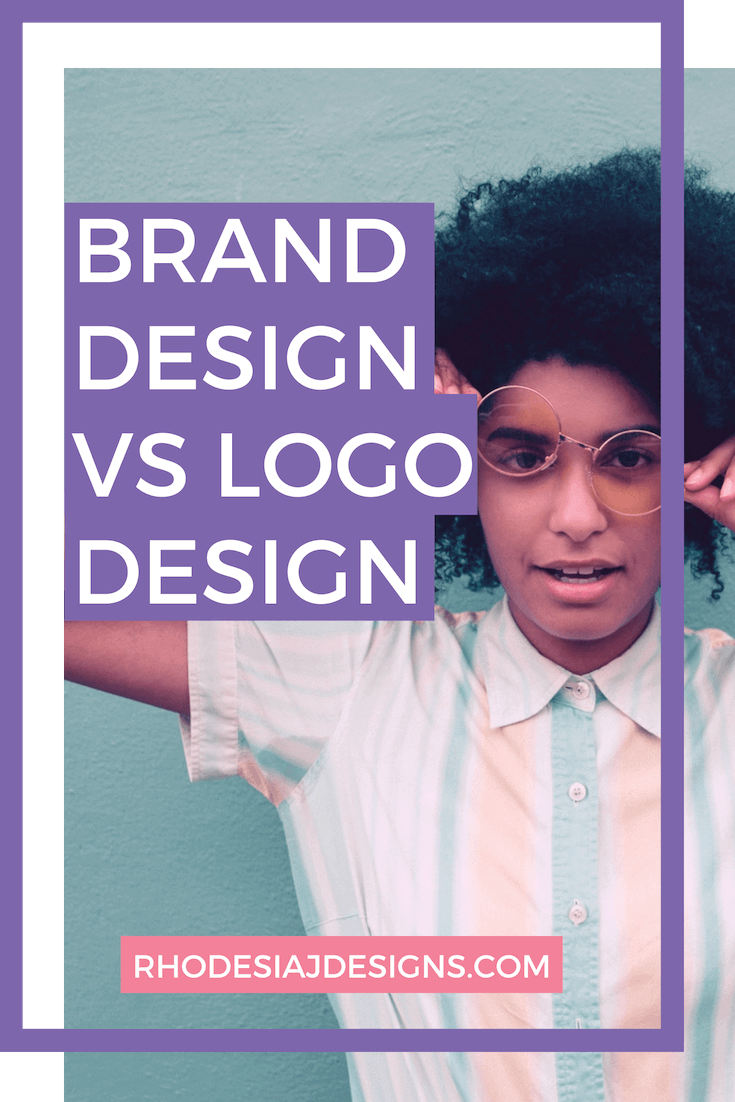 Over the years, I've gotten a few blank stares as well as some smile and nods from people when I mention branding or brand identities.
Their typical response is that they already have a logo. I want to make sure that you understand that branding is so much more than that!
We're going to go over exactly what a logo is, what a brand identity is, and what the differences are between the two. Then, I'll show you how I come into the equation.
Logo Design Vs. Brand Identity Design
Logo design is the creation of an emblem or insignia meant to visually represent your company name. Your target audience should know that it represents your brand on sight. It should speak to your target market, and at the same time be unique, creative, and clear.
Your logo should
Be simple
Have few details
Have a small number of colors
Be scalable down to 1" and still maintain clarity
If your logo can pass all of the above, then you likely have a well-designed logo.
Brand identities have to do with how you, as the business, want your company and products to be viewed by consumers. Brand identities are composed of logos, typography, color palettes, tone of voice, and buyer persona. Tone of voice is the personality of your brand through text, whereas buyer persona is a representation of your target audience's personality. You can find out if your current branding is attracting your ideal clients in my free branding audit!
Take a look at Ikea's brand identity guidelines. We all know and love Ikea as an affordable place to get our hygge on, and that's 100% intentional! They have done insane amounts of research to make sure this comes across in their branding.
Where I Come In
When I refer to branding, I'm specifically talking about the visual aspects of the brand identity. Designers (like me!) decide which colors, typography, logo, and other visuals to use that will speak directly to your buyer persona. With your help, and a LOT of research, I figure out exactly what will speak to your target audience. The goal is to make sure they LOVE your branding and can really resonate with it and your tone of voice.
Although your logo is an incredibly important part of your brand identity, it absolutely is not the end all be all. It should be backed up by thoughtfully designed branding to go along with it, so that you have a strong brand identity that can be easily identified from a mile away.