Today is Greenpeace Day, which means it's time to raise awareness about how to support and preserve our wonderful Earth! I could spend my time telling everyone to recycle and compost, but instead, I think it's important to address the small steps you can take in your business to help reduce waste, save the Earth, and look good while doing it!
First, brochures and pamphlets don't always need to be printed! It's not 1999 anymore, (but we can still party like it is!)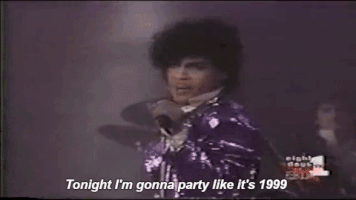 1. Almost everyone uses the internet, so why not start using digital tools to promote your projects? Chances are, someone isn't going to pick up that pamphlet you left on their car, read it, and then take the time to send you an email. There are so many resources out there to help you create digital brochures that you can send via email, which if you're like me- you check 500 times a day (hopefully you're not!) There are a myriad of options when it comes to sending brochures out digitally. 
Issuu.com
Issuu is a digital discovery and publishing platform that enables anyone — from independent creators to global brands — to Distribute, Measure and Monetize their digital content.
Yumpu.com
Yumpu offers a digital platform for publishing your magazines, brochures or catalogs. Communicate your message and grab the attention of new readers.
Scribd.com
On Scribd, anyone can be a published author! And publishing documents on Scribd is a breeze. You'll find the Upload button at the top of almost every page of Scribd's website. Make sure you're logged into your Scribd account, then click Upload to begin.
2. Digital brochures and magazines not your style? What about an email campaign! You can use a number of email marketing tools like the below!
Mailerlite (MY FAVORITE)

MailChimp (an oldie but goodie)
For all of you folx who make products to give to your customers, have you hopped on the earth-friendly bandwagon?
3.There are so many biodegradable and recyclable containers that you can start packaging your goods in! Why not put that delicious garlic spread you are selling in a glass jar? Or your potions and lotions in a biopolymer bottle? 
Glass jars 
4. If you're shipping your goodies to customers, it's always a good idea to be conscientious of how you're packing the items. Is all of that plastic bubble wrap and packing peanuts really needed? How about opting for some recyclable paper instead? An alternative to putting in a bunch of paper advertisements, you could send those along in the order confirmation email! The Earth will love you for it!
We all know that marketing is a big piece of your business's success!
5. Sometimes I will see posters and flyers posted around the neighborhood, and it kills me a little inside knowing how many trees are being cut down for this kind of advertising! But, fear not! Social media ads can do the exact same thing a poster or flyer can, except they will likely reach so many more people. Instead of only the people in your town seeing it, people from across the world can learn about you and your business! It's a great way to be kind to our planet, while also meeting a bunch of cool people you might have never talked to otherwise! Below are some guides to get you started!
So, Boss Babes, what do you think about taking the next steps to make your biz green? For those of you who already do, props to you! But, if you're still needing some help, reach out to see how I can help you get rid of those flyers and brochures and create some snazzy digital materials!