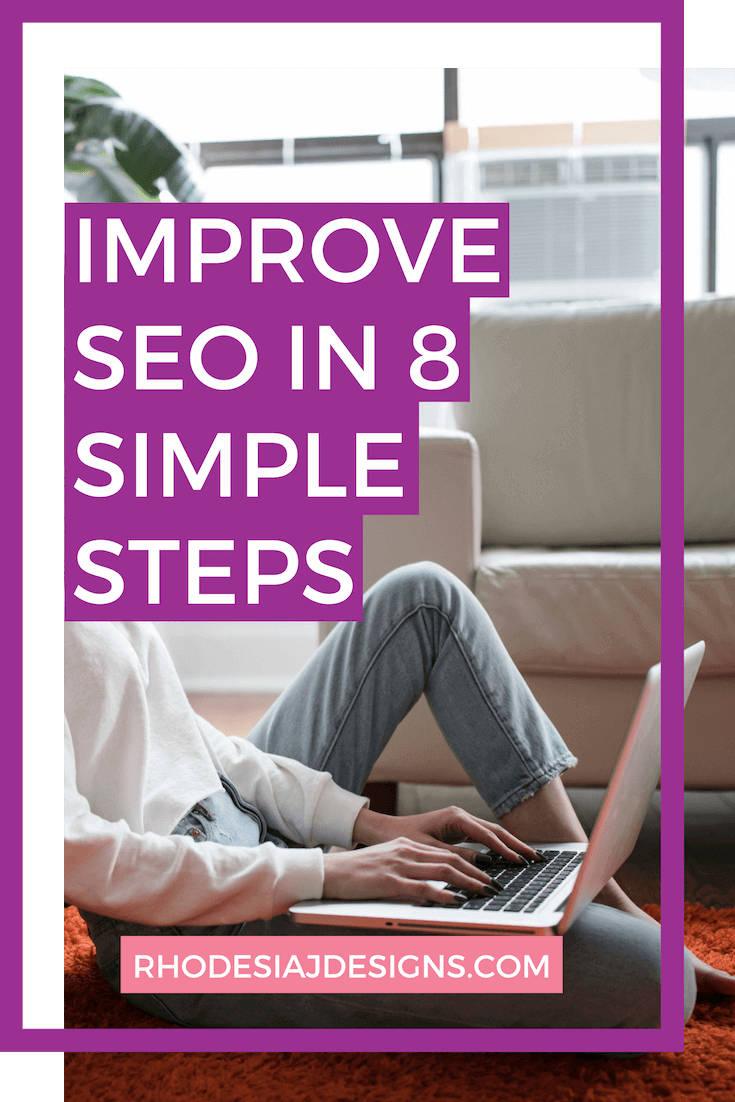 Search Engine Optimization (SEO), like washing your makeup brushes, is something that you can't avoid. SEO dictates how high up your website will appear in a search engine. An increase in SEO will mean more site visits, which in turn means more clients, sales, and all that good stuff. So, how do you improve your SEO if you are a beginner? You have to appease the Google search engine crawlers, or as I like to affectionately refer to them, Google bots (or Bing bots, if you prefer).
Google bots scour the internet to catalog and index every single website on there. They organize them in order depending on a large number of factors including:
Site speed
Length of site visits
Quality of content
Amount of content
All of these factors go into a formula that decides how high you rank in Google when someone searches for a few of your keywords. The better you score on the factors that the Google bots are measuring, the more likely it will be that you are on that highly coveted first page!
I'm going to show you 8 simple changes, that you can make right now, to appease the Google bots and improve your SEO. With any luck, you will rise in Google's ranking!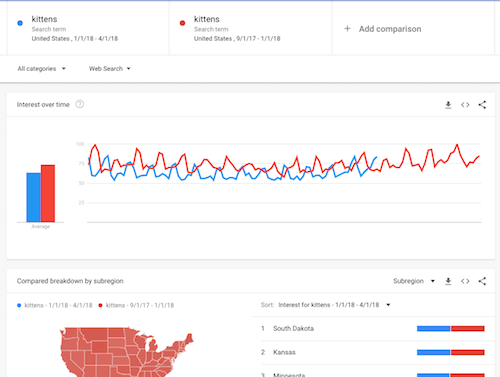 First things first, you need to figure out your keywords. Many ways to improve your SEO require you to have specific keywords to describe your website and business. Finding these keywords can be difficult, but there are tools to give you a hand.
Google Trends gives you related searches, which can give you a guide as to what you should include in your blogs, social media posts, and more. It also shows you keyword popularity over time to help you plan future content. If you owned a pet store and keywords for puppies and kittens went up in popularity from November and December, then dipped in January you could guess that the next holiday season the same would happen.
Image file format can add unneeded bulk to your websites and slow down loading times. This can negatively impact your SEO, as well as your visitors' experience! It has been shown that nearly half of site visitors expect it to load in less than 2 seconds! (Website Magazine)
I'll go over the most common types of image files.
PNG – This type of file takes up a large amount of space in relation to other image file formats and should only be used for things like logos, images with transparent backgrounds, or images with a small number of colors. PNGs are also the best option for images with text.
Jpeg – Use this type for photos or anything with a very large amount of colors.
Gif – Use this type only if you have an animated photo, or if you need the background to be transparent.
Svg-This type of file is used for logos or other similar graphics online. They provide a crisp appearance and create a small file size.
TIFF  – Never use a tiff file on your website! These files are meant to be used in print or publishing environments. They create a huge file size because they aren't compressed at all.
For the sake of speed, it's best to stick with Jpegs unless you are using a logo, similar graphic, or if the background is transparent. In those cases, a PNG would be best.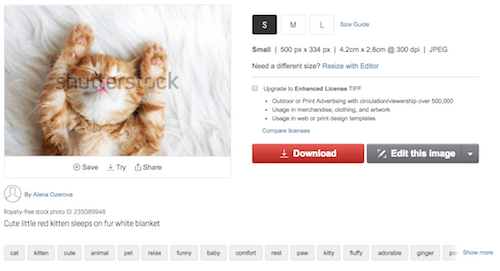 Image size can really affect your SEO. Loading times are one of the things that Google uses to rank websites. Making your images as small as possible, while still retaining image quality is key.
If you download an image from a stock photo site like Unsplash or Shutterstock, your first instinct might be to download the largest possible image. Often times this isn't necessary, and it could hurt your SEO.
If you were writing a blog about how kittens are cute, you don't need a large photo for the blog. It would be just fine to download the small image, but keep in mind even the small image could still be too big for a blog post! Before loading to your website be sure to resize the image for where it's going. You can resize the image by using your photo editor, or a free online option such as Pixler. Once the image is resized, be sure to run the image through a compression service like TinyPng. This will bring the size of the image down even lower, which would give your website a bit of a speed boost. In turn, this would improve your SEO.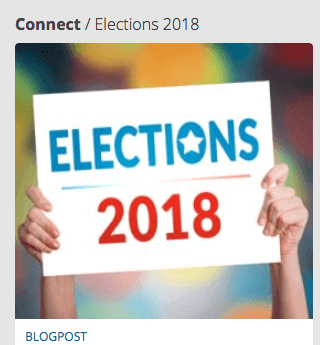 Alt text is text that appears in place of an image if it isn't loaded. It should describe the content and purpose of the image. Always be sure to include ALT descriptions and name your images according to your top SEO keywords. Don't forget to make sure they are relevant to the page.
On Boston Public Library's website, they missed the opportunity to raise their SEO because they didn't rename the image that they downloaded from a stock photo website, and didn't give the image an alt description.  To rectify this, they could name the photo: "boston_public_library_early_voting_elections_2018" and also change the Alt description to: "elections 2018 sign held up".
META Descriptions & Titles
Meta descriptions are the bits of text that show up when someone googles a business.
You can set your meta description in a couple of simple steps! In Squarespace, you can update the description for each of your pages. If you use WordPress, you can download an SEO plugin, such as Yoast, which provide step by step instructions.
When writing meta descriptions and titles for your pages, be sure to make use of your keywords. This enhances the chances of your target audience finding your page when they use a search engine.
Blogging is not only a great way to engage with your audience and prove that you are the BOSS when it comes to your industry, but it also improves your SEO. By blogging about topics that your target audience would be interested in, it ranks you higher for those search terms in search engines.
Don't just use descriptions in videos & photos
If you're big on vlogging, do not skip writing out the descriptions! It might seem repetitive, but the google bots that roam the internet cataloging everything can't watch all the videos too!  An overview description or a full transcript (even better) can make a big difference. The same applies to photos. Try not to include text in photos that you don't also have written in the blog because the Google bots can't read the text in images either.
I know what you're thinking, what does that have to do with SEO? Networking can lead to being invited to write some guest blogs on someone else's site (with a credit and a link back to your site), giving you some high-quality backlinks. Backlinks are like references for your site. If you have links from highly ranked and popular websites, then you must be the real deal! Well, this is how the google bots see it at least. So make the most of it! Know someone with an amazing site with tons of visitors? Ask to write a guest blog. They get some content on their site that will interest their visitors, and you get some backlink cred. It's a win-win!
With these small changes, you can improve your ranking on google and get in front of more qualified leads. Don't forget to download your SEO Checklist to make the process even easier!