by Julia Enthoven Founder and CEO, Kapwing
For professional storytellers – digital marketers, entrepreneurs, entertainers, and creative pros – memes are a powerful weapon. Meme accounts like BeigeCardigan have tens of millions of followers on Instagram, and college meme Facebook groups have surged in popularity. There are more people than ever creating and consuming memes. In this article, I'll describe how you can leverage meme marketing to incorporate humor in your brand's content marketing strategy.
What's in a Meme?
A meme is a piece of media that is shared and recycled over and over again, often with a text caption. Whether it is a GIF, video, static photo, series of photos, or format, companies and organizations can leverage the power of memes to advertise their products and services.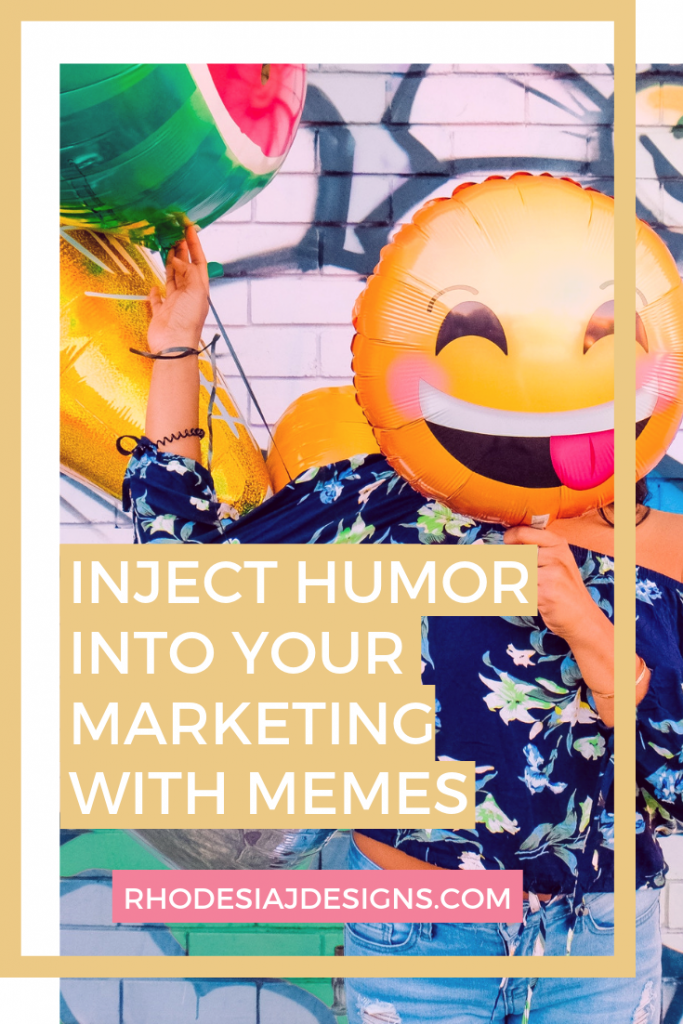 Why use memes in advertising?
Across industries, marketers are using memes for the first time to build community, relate to their audience, and stick in their follower's memory.
Memorable and Relatable
Memes are funny, and humorous content creates community among your followers. Memes create a sense of belonging since your audience can relate to the situation you refer to and since everyone is in on the same joke. If you can make your audience laugh, you'll attract followers and helps your viewers relate to your brand. If your meme includes an absurd visual or catchy tune, recall improves.
Relevant
Since memes are often related to a current trend or event, they make your brand more real and human. By appealing to cultural events that your viewers know about, memes increase the authenticity of the brand.
Shareable
By definition, memes are supposed to be shared. They're the basis of viral marketing. Since memes can be remixed and repurposed by your audience, your viewers become advocates for your brand. When people share or re-meme your posts, they express allegiance to and advocate for your brand.
Inexpensive
Memes play off of content that's created by other people, so you don't need to create an original video or photo yourself. Consequently, memes save entrepreneurs time in money that would be needed to produce original content. Instead, you can riff off of existing media by adding a new caption or twist.
Meme Inspiration
The best meme ads poke fun at a situation that your customer group experiences. Since they appeal to a real-world experience, they often refer to a timely event or cultural trend.
Types of Memes
Re-caption: Add a funny text caption or label that speaks to your community. Re-imagine the dialogue or scene and add a relatable situation to an absurd visual.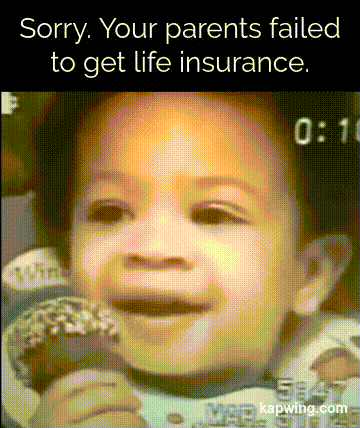 React to a recent moment or cultural phenomenon: Post a reaction to something that is happening in real time, like a random holiday (Chipotle's free burrito day) or a live event.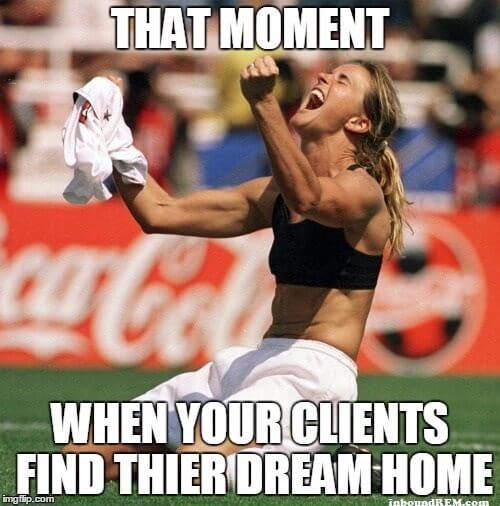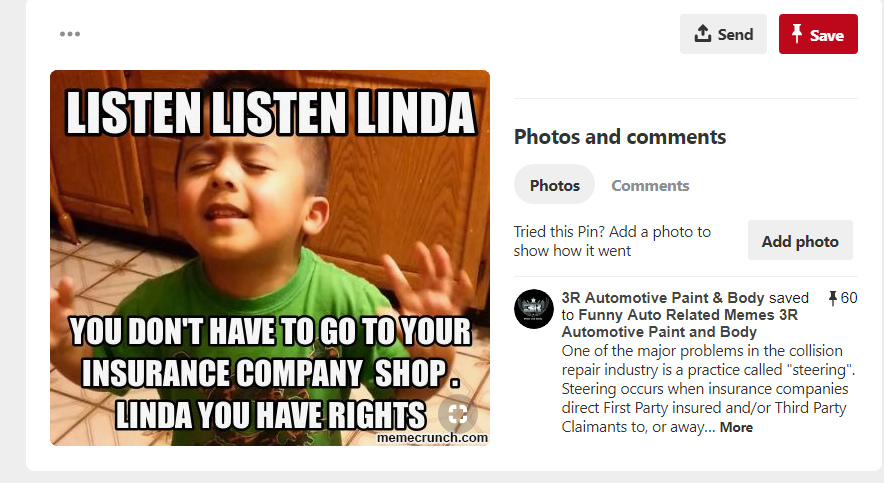 Bloopers: Turn a funny clip that you accidentally catch into a short, looping video or GIF. Embed a caption and share on Facebook, Reddit, or Instagram.
Participate in Trending Formats: Celebrities love to make a trend into a meme. 2018 saw the "Thank u, next" memes, the Kiki Challenge and "I Love It" Challenge, popularized by their music videos. The recent Netflix movie BirdBox leveraged meme marketing to get more than 70 million views in the first 24 hours. Watch social media and the news to learn about these new "challenges" and make one with your team.
Galleries
There are many websites for browsing potential meme material. Here are my four favorites:
How to Make a Meme?
I recommend Kapwing's free meme generator because it's online, fast, and easy to learn. This digital studio is also useful for adding watermarks, subtitles, music, and other video elements or making video/picture collages. Here are the four steps to making a meme:
Design the meme that you want to make
Import media into a meme maker
Make your meme
Publish and share
Step 1: The first goal is to decide what meme you want to make. You might find inspiration from one of the sites above or have an original photo/video that you want to make into a meme. Consider what text you'll display. Will there be watermarks? A background color? Also choose the size of the meme, depending on the platform you want to publish to.
Step 2: To make a custom meme, go to Kapwing's Meme Maker. You can start with one of their meme templates or you can click the "Get Started" button to make your own. Use the "Resize" button to select the aspect ratio you want: 1:1 or 9:16 for Instagram, 16:9 for YouTube, or 5:4 for Facebook and Twitter. Drag and drop or use the "Upload" button in the toolbar to import your video clip, photo, or GIF. You can also paste a link to import a clip from Giphy, Imgur, YouTube, or Google Drive.
Step 3: Use the Kapwing Studio to resize the video, arrange your layers next to and on top of each other, insert images and stickers, add music, and more.  You can also add text, watermarks, and labels with custom fonts and colors. The "Timeline" button enables you to make your layers appear and disappear at certain times in the video.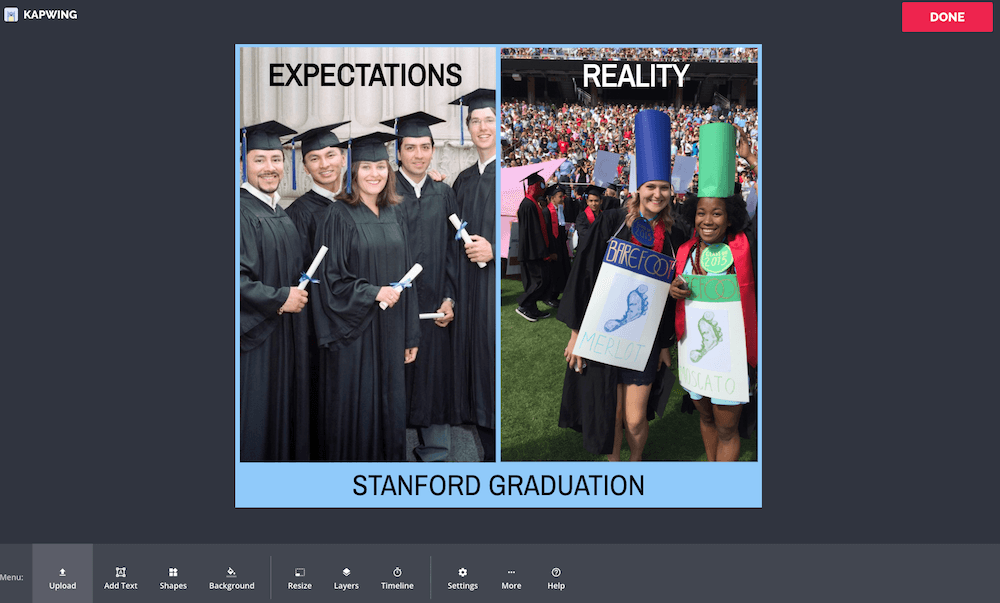 Step 4: Once your image or video meme looks good, click "Done" to process the file. You can download the file to publish on social media or share the URL directly with your audience.
Memes are a great way to make your followers laugh and relate to your brand! I hope this article helps you create images and videos that appeal to a young, meme-savvy audience.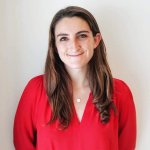 Julia Enthoven is the founder and CEO of Kapwing, an online video and photo editor for casual creators and creative professionals. Julia and her co-founder both worked as PMs at Google before starting Kapwing in September 2017.