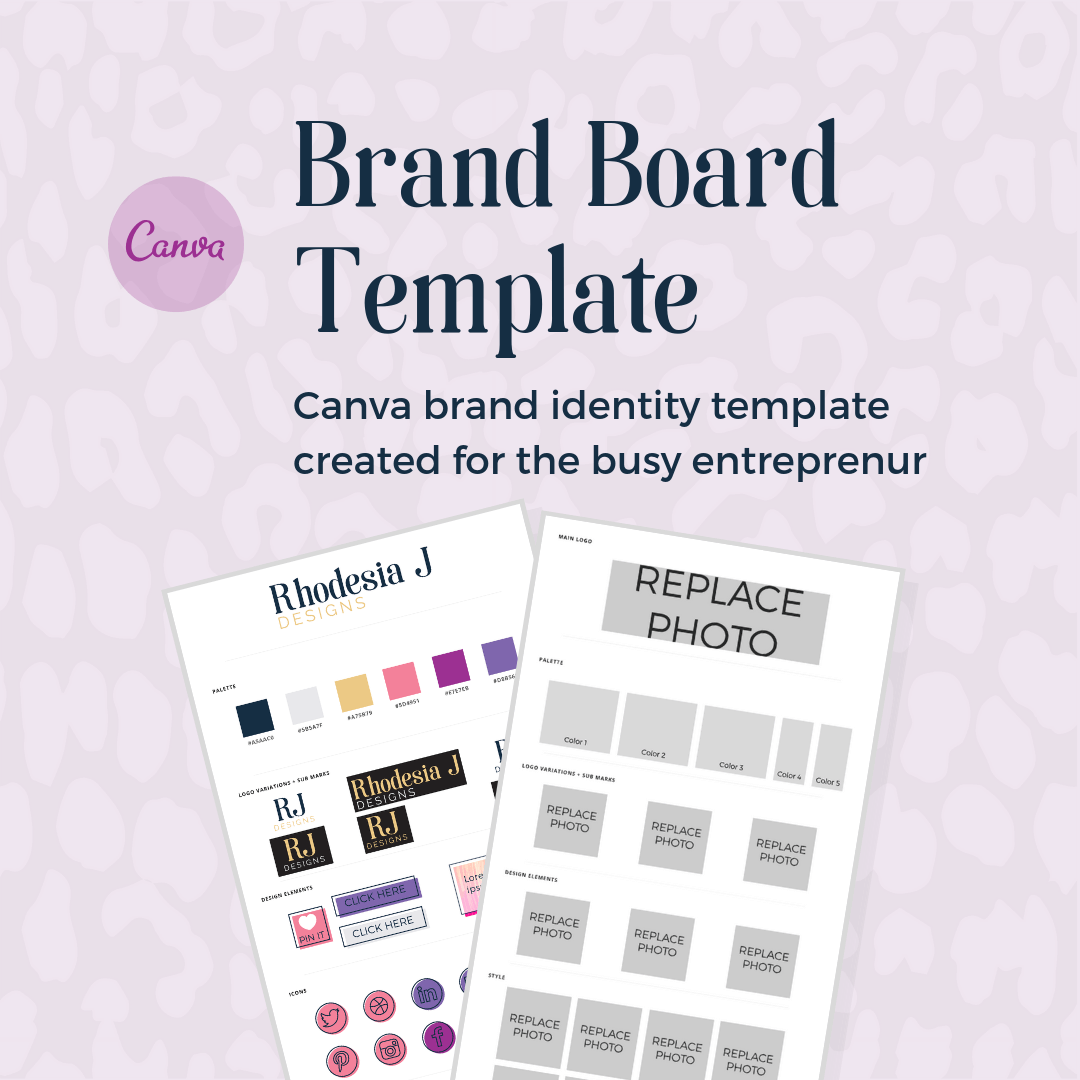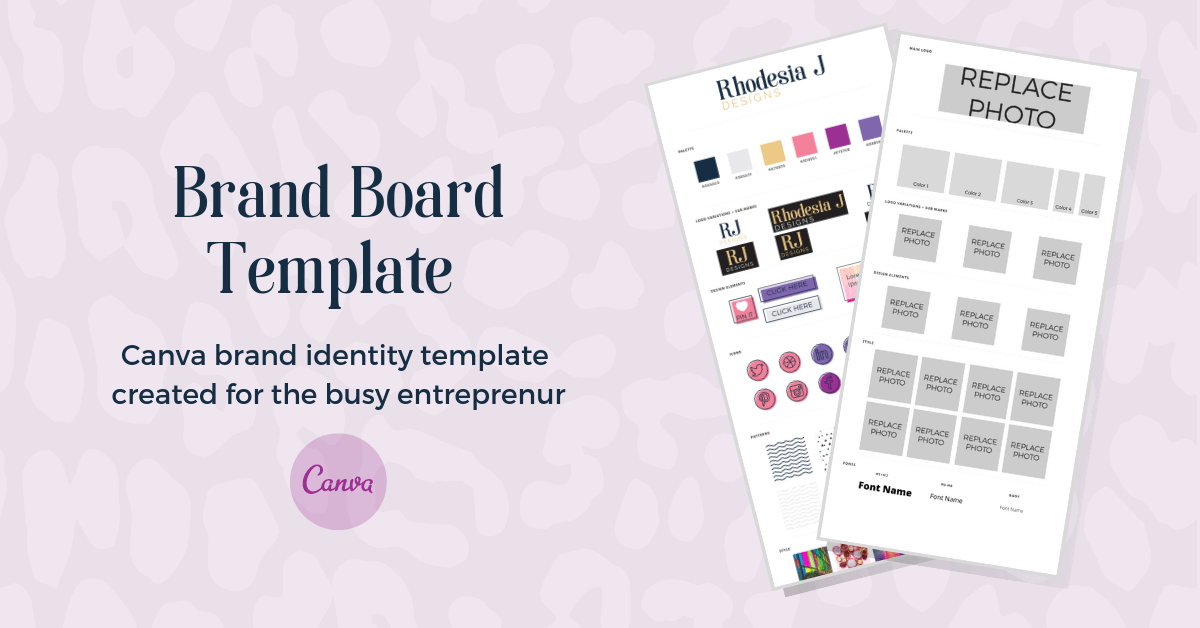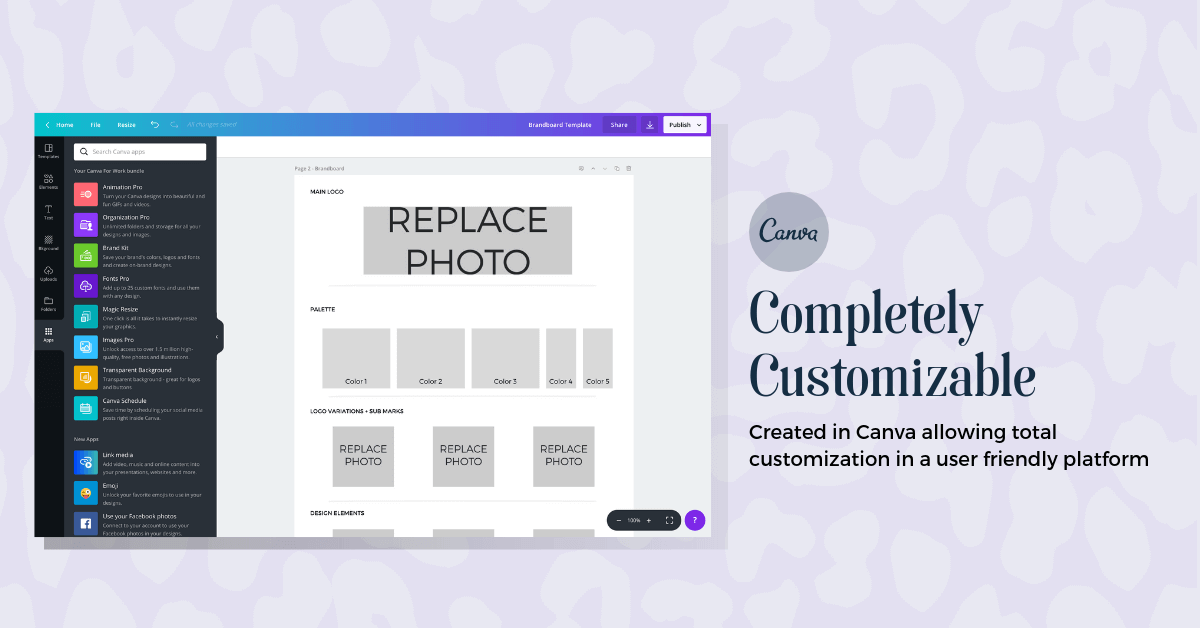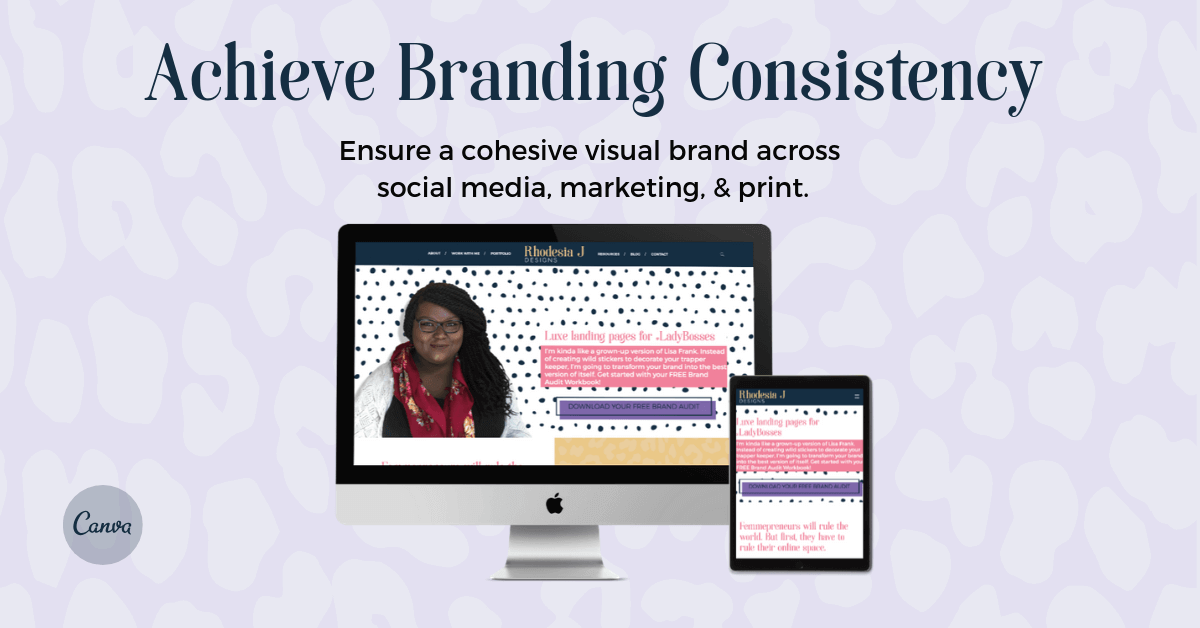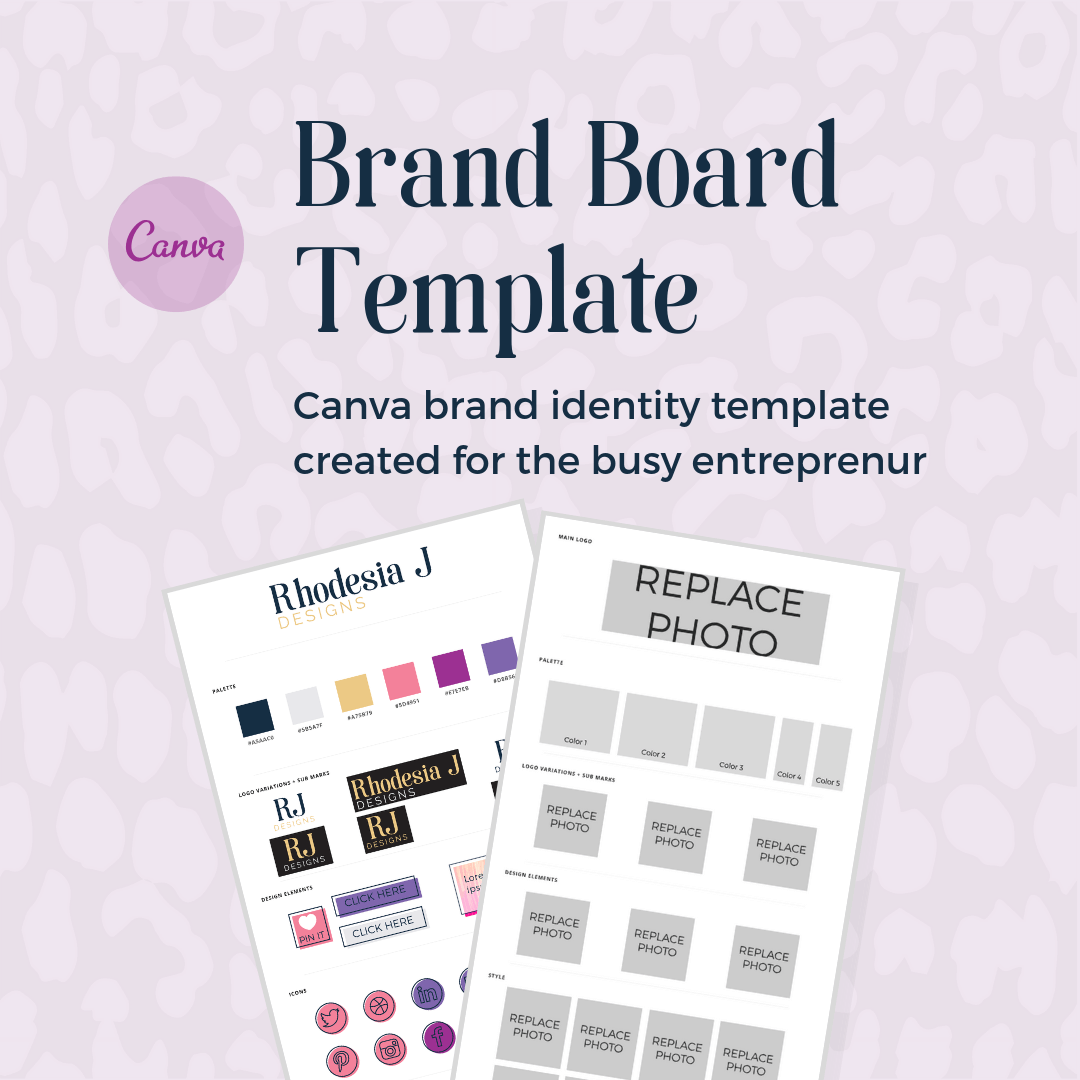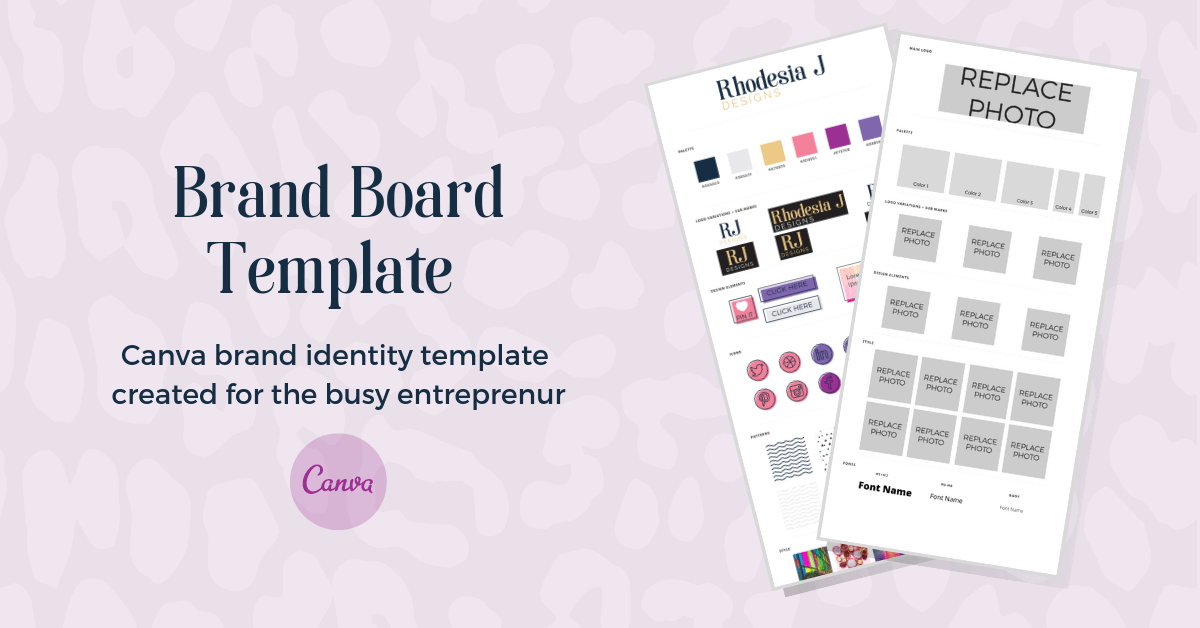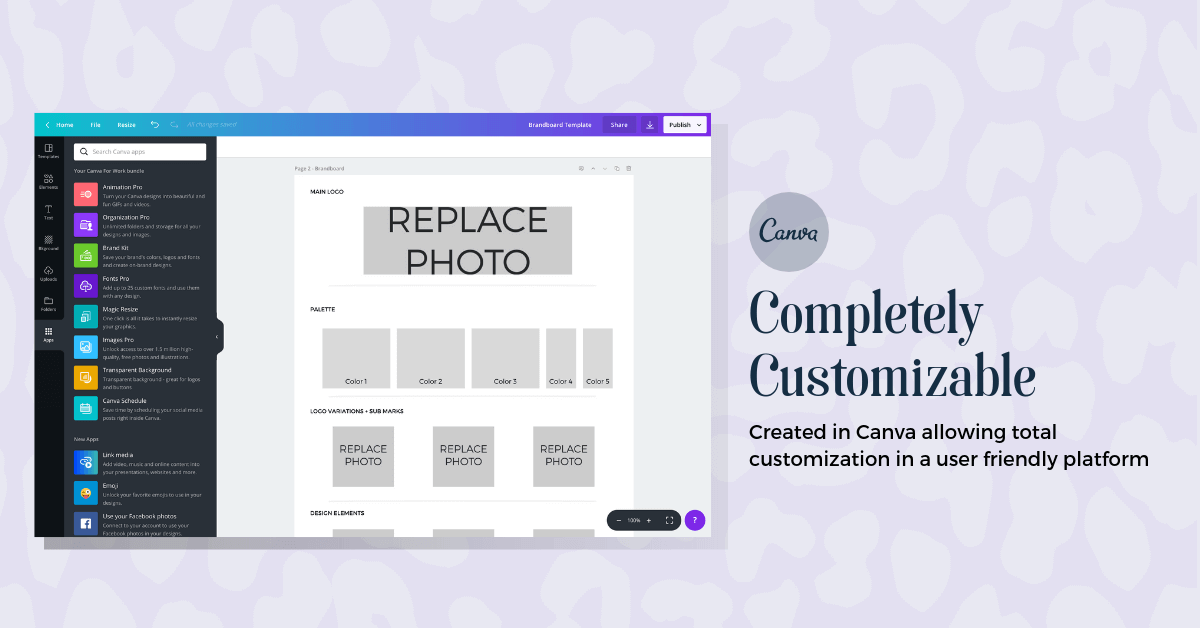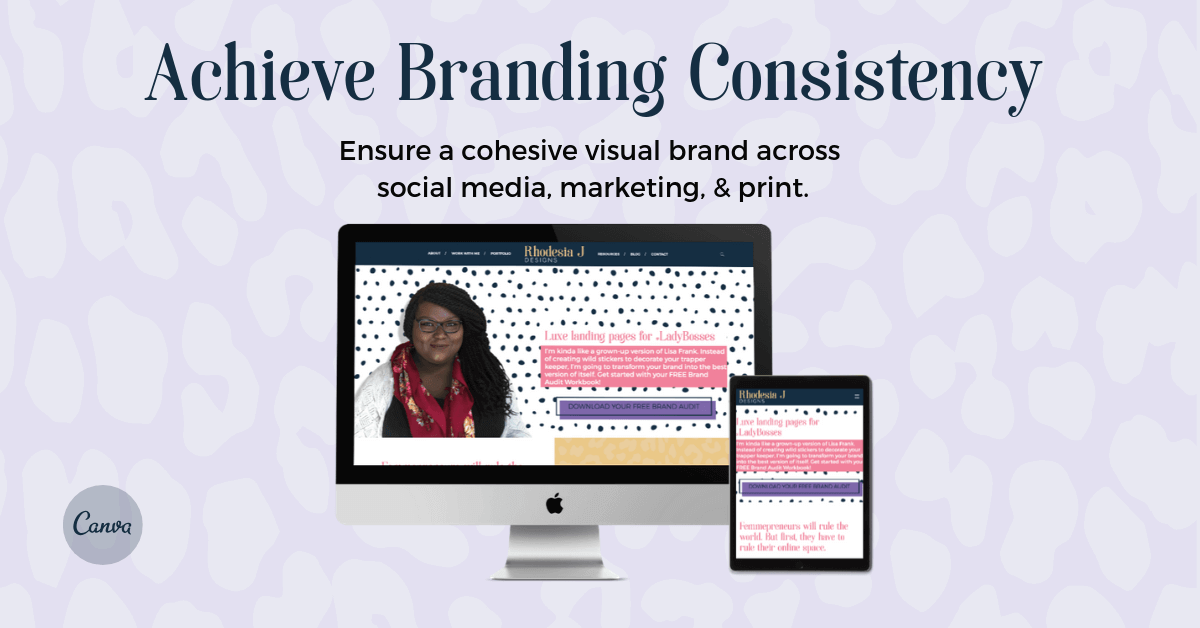 In stock
Brand Board Template
$10.00
Ensure brand consistency and a cohesive brand vision with this brand board template. This brand board template is totally customizable using Canva, an easy to use free design tool. If you don't have an account, sign up here!
A brand board template will keep you organized and ensure that every designer that you work with knows how your branding should look. This increases your brand recognition, professionalism, and look.
Upon purchase, you will receive a download link with access to the file via Canva and instructions. Enjoy!