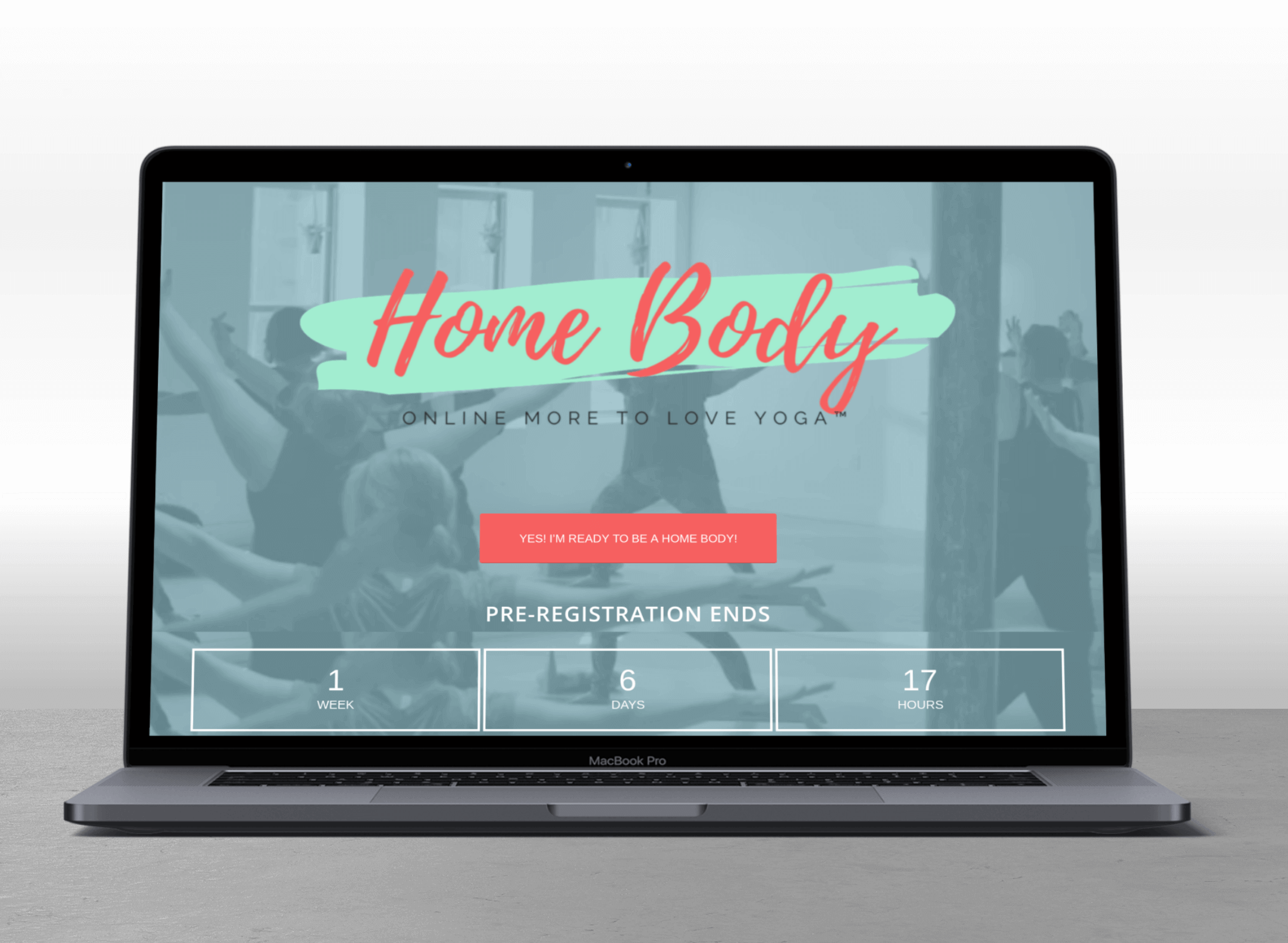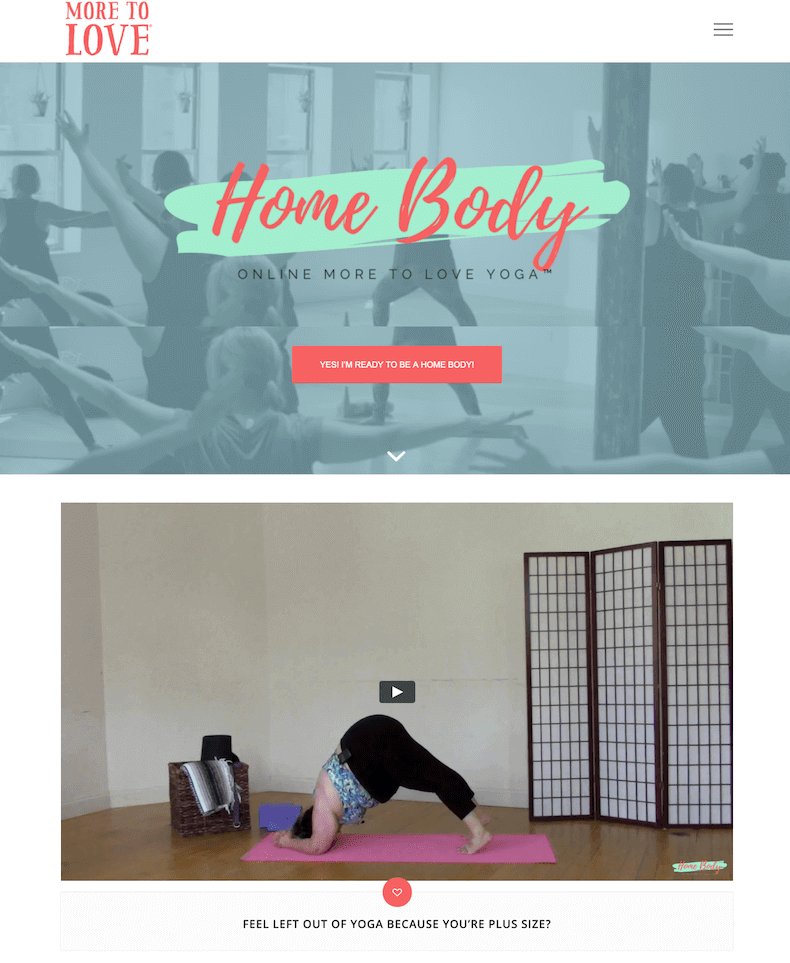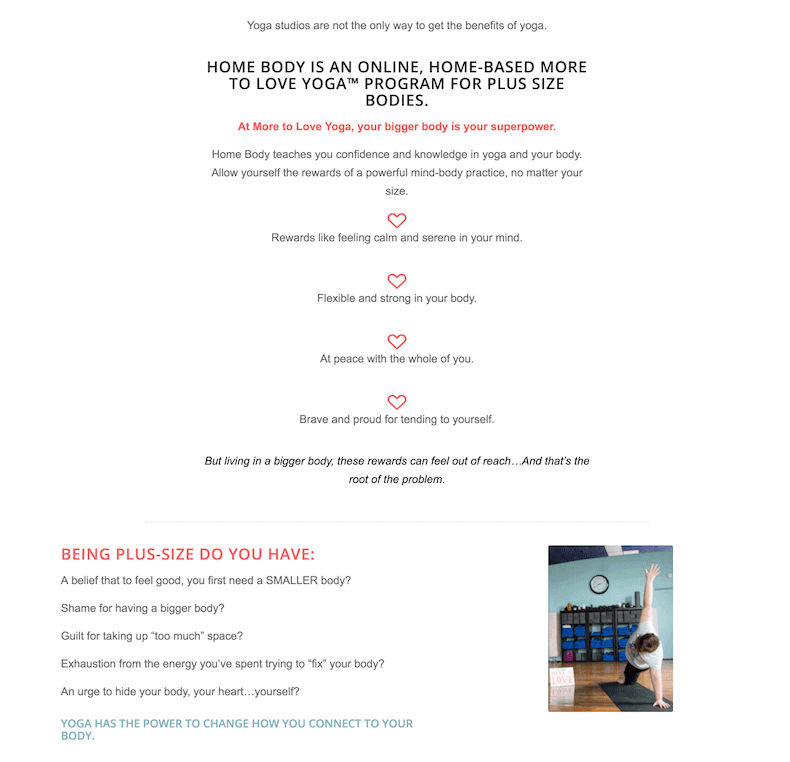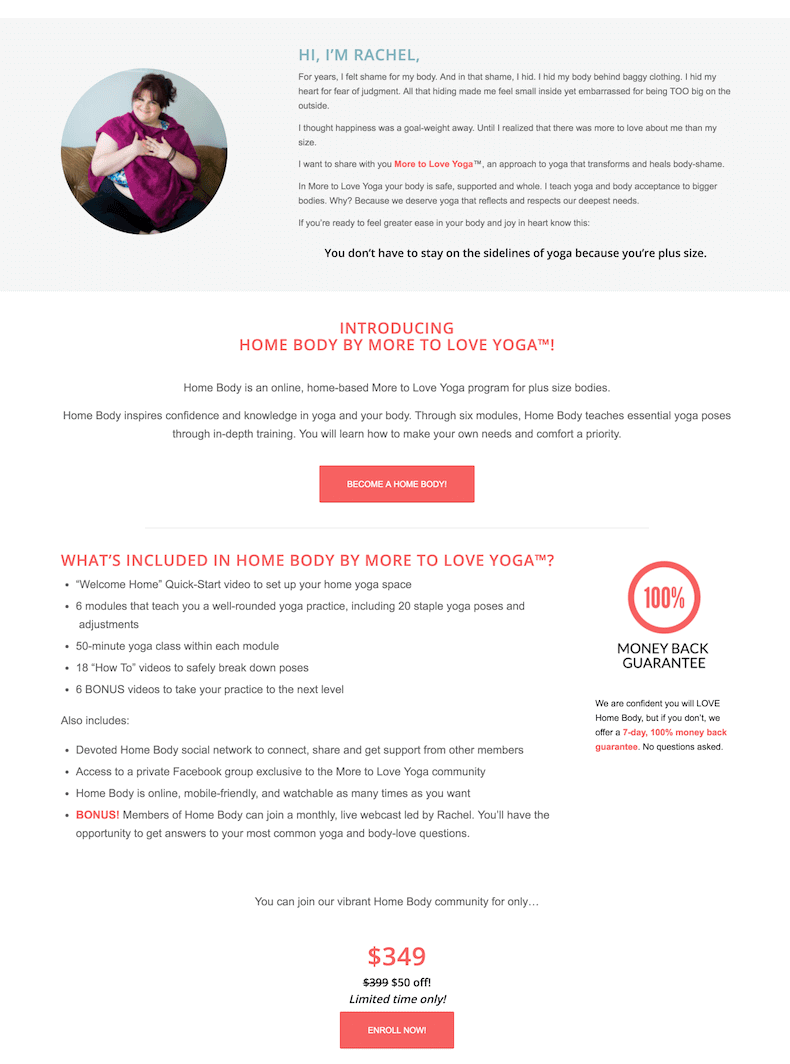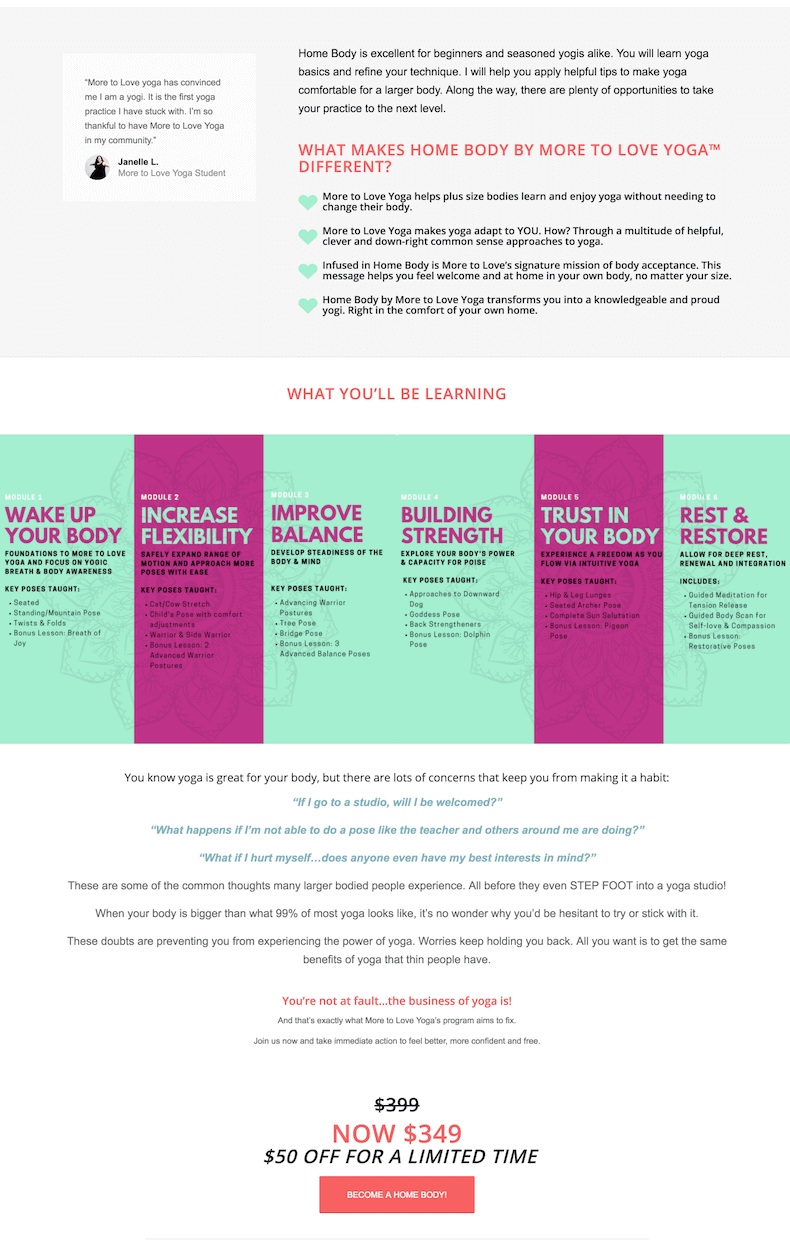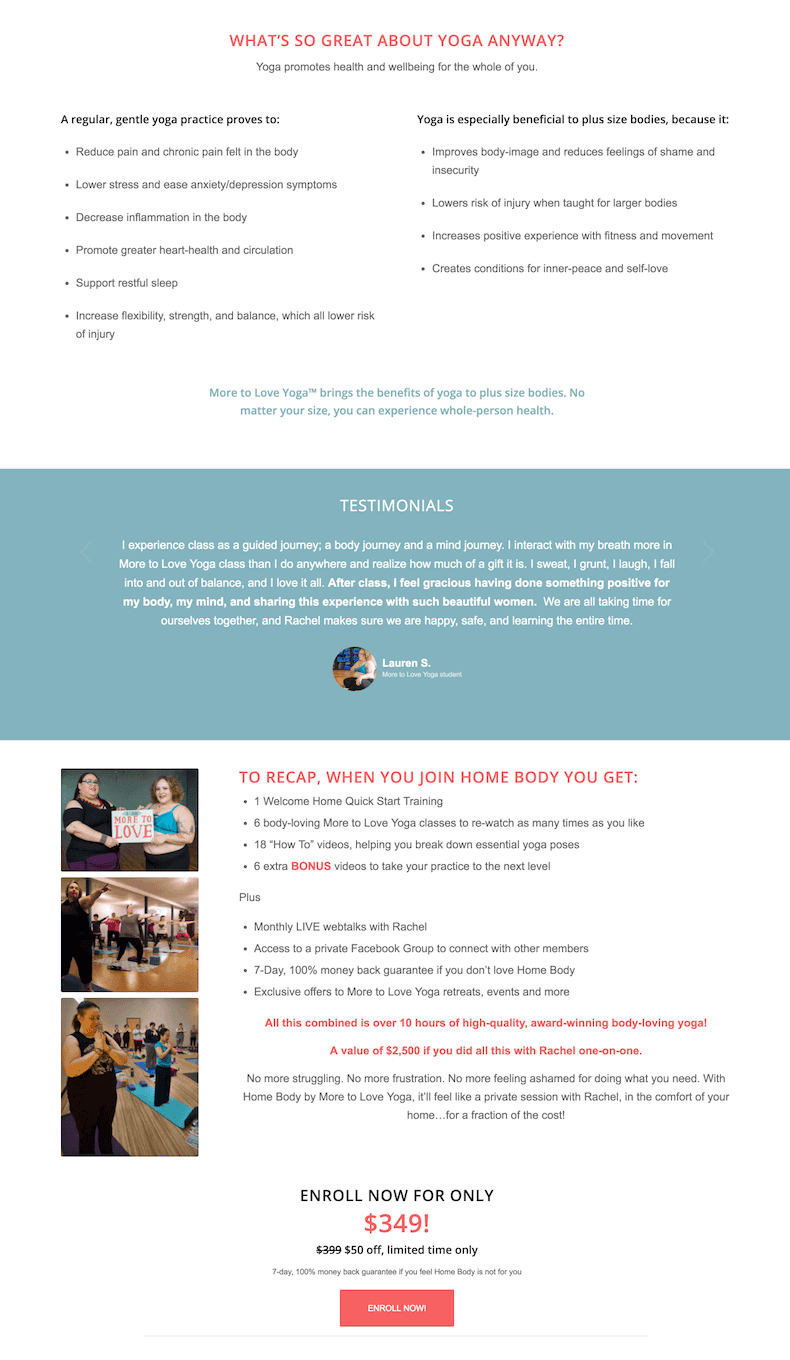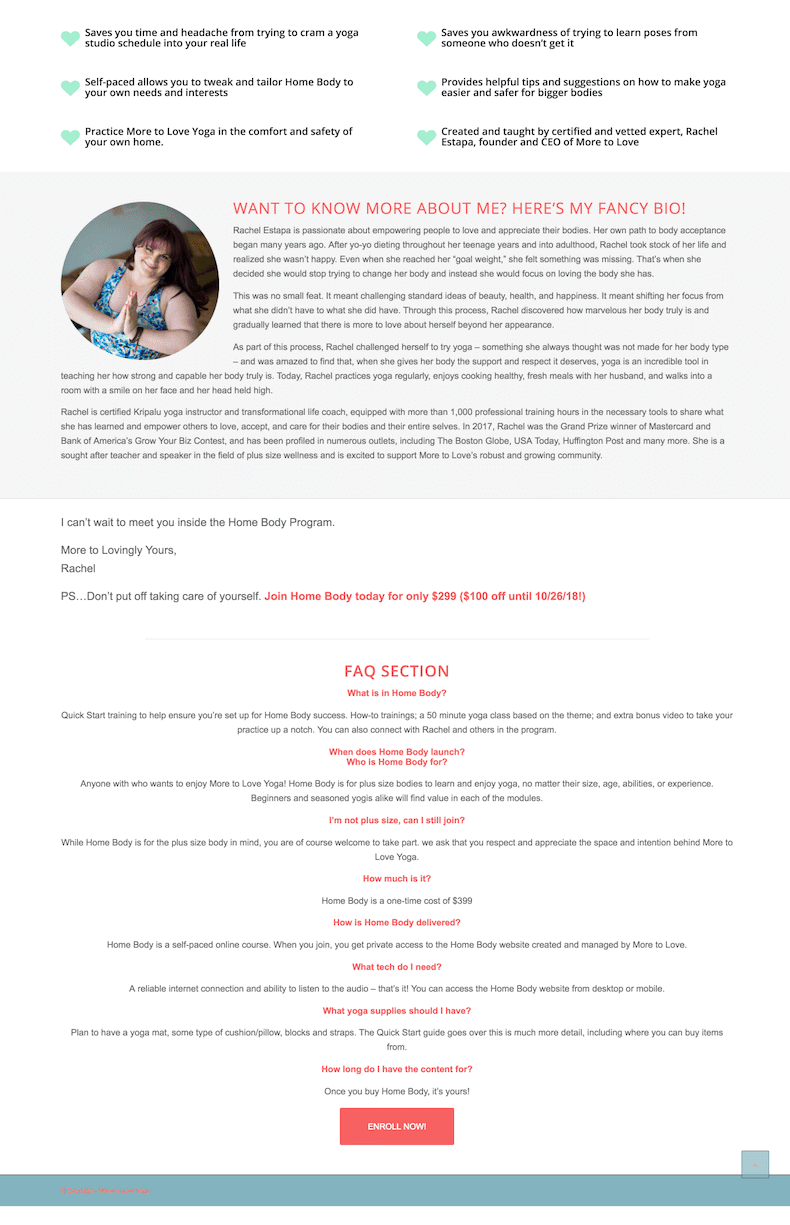 category: Sales Page, Web Design, Wellness, Wordpress, Yoga
Home Body by More to Love Yoga
NEEDS
Rachel, of More to Love Yoga, came to me looking for a few reworked sales page designs. She had all the content and assets ready to go but needed it to be designed to maximize the profitability of her new online body positive yoga program.
There was a LOT of text to fit on the pages and getting it all to work cohesively was definitely a challenge.
SOLUTION
Though this was challenging, we ended up with a design that clearly conveyed all of the positives in the course and showed the true value to her clients. I achieved this with a well organized and structured sales page.
PROJECT SCOPE
Sales page design and development
Date

October 1, 2018

Client

Rachel, More to Love Yoga

Project link
Get a website that converts visitors into clients