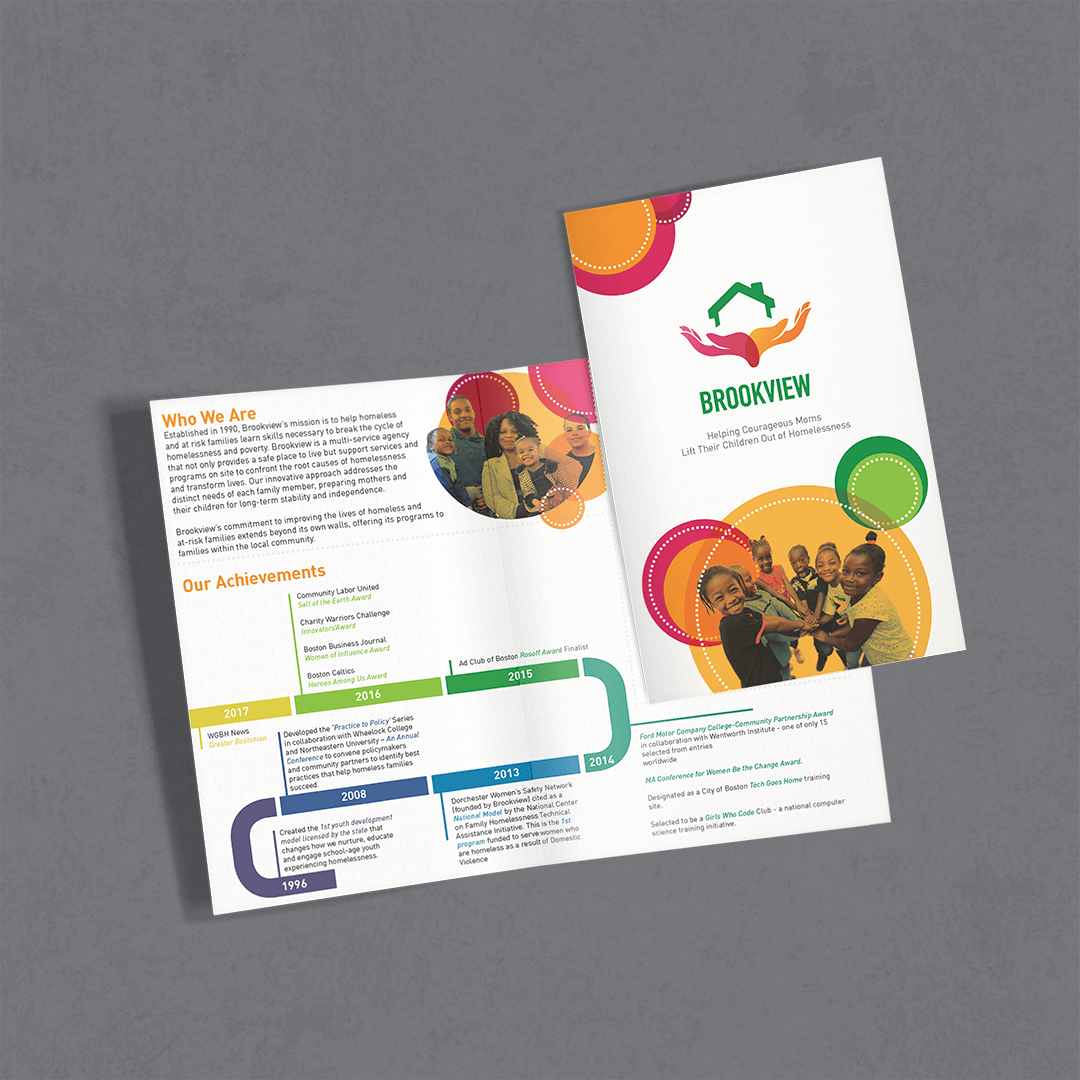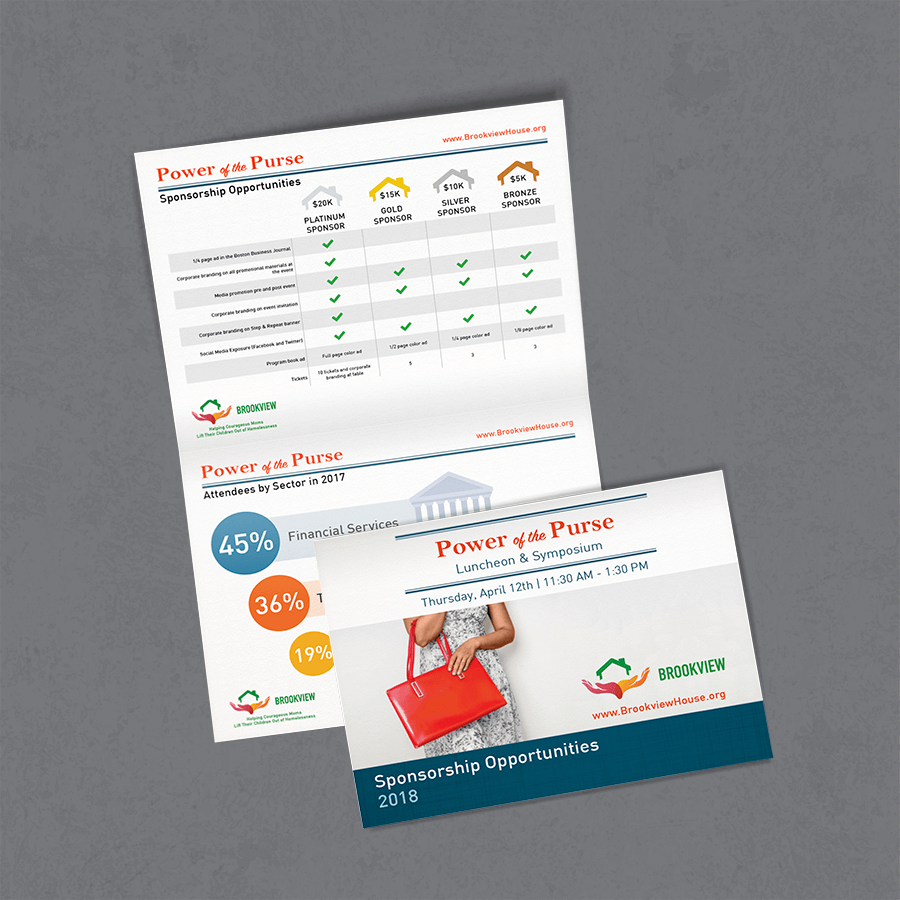 category: Email Design, Non-profit, print
The Brookview House
NEEDS
Brookview house is a local non-profit that serves homeless women and their children in the Boston area. They had many challenges raising the funds they needed to stay running and care for the families in their programs.
Brookview did not have a clear or consistent brand identity. What they did have did not always make the mark of targeting their main demographic of donors.
SOLUTION
By using their bright color palette to my advantage I gave them a warm vibrant looked that showed the positive nature of the program. I also used eye-catching photography of the program participants to truly show the impact that donors would be making.
Some of the materials needed complete overhauls to organize the content in easier to digest ways.
PROJECT SCOPE
Email template design
Bi-fold brochure
Event Signage
Sponsorship guide
Client

Mercedes T., The Brookview House
Designs just as unique as you are