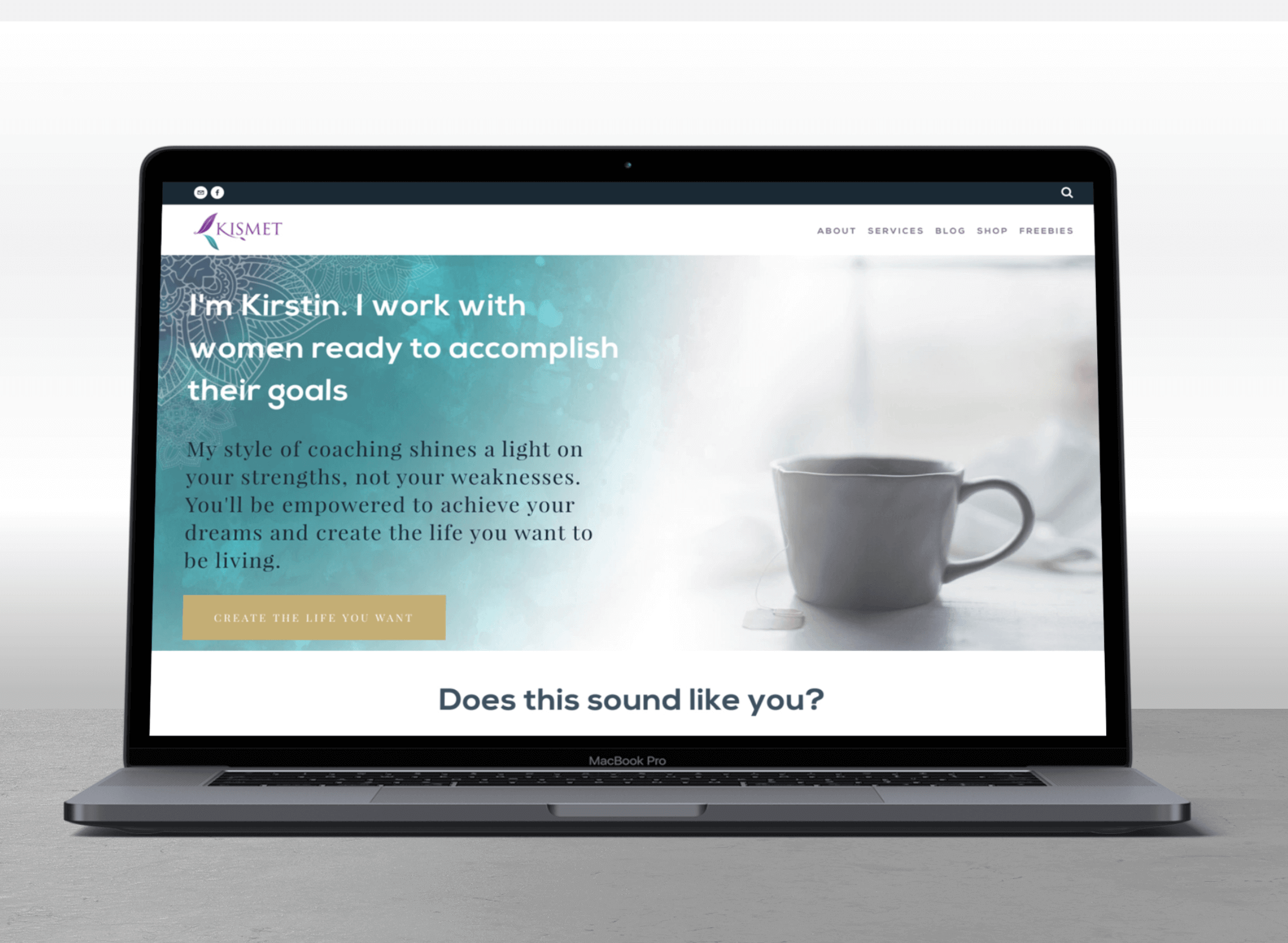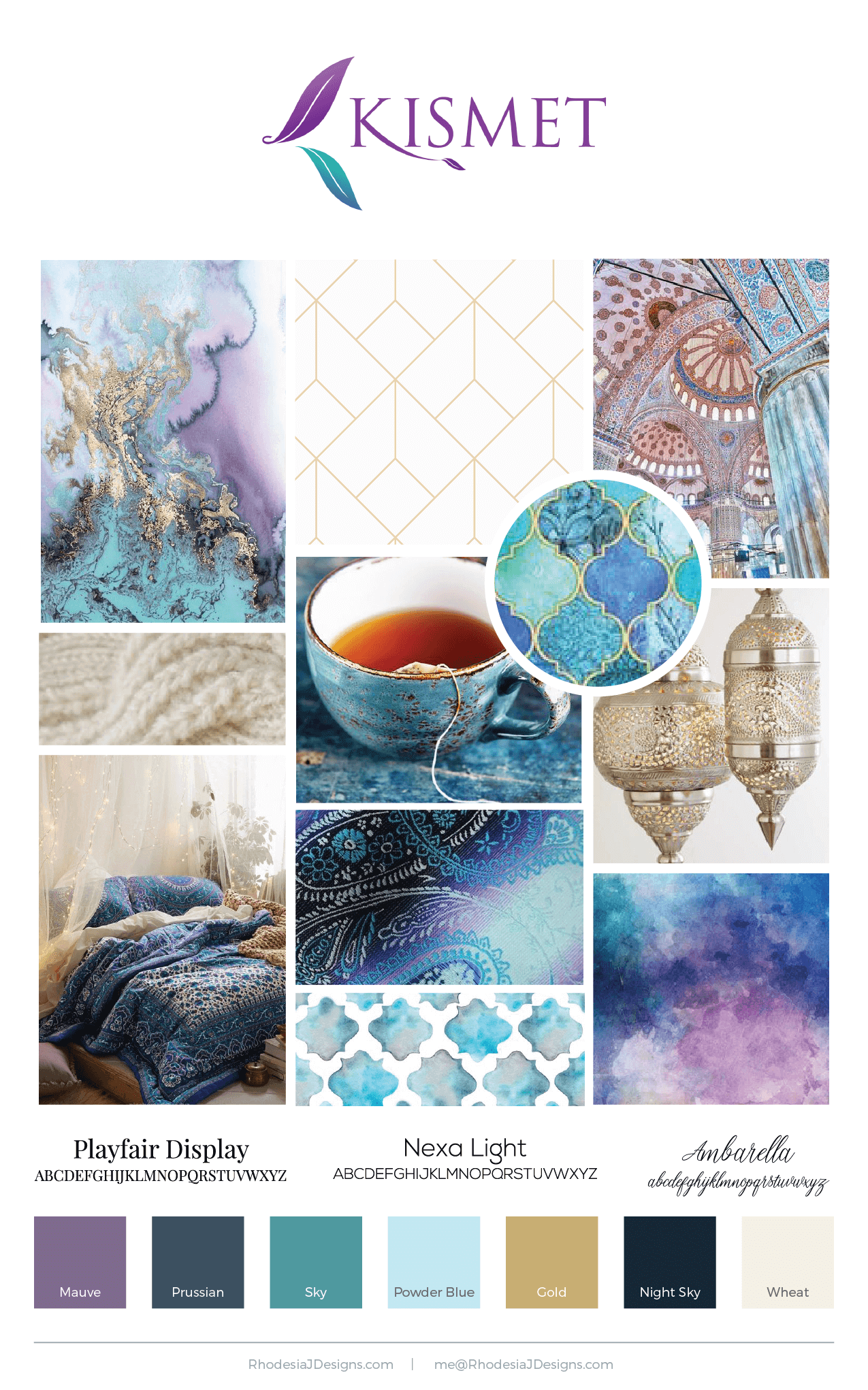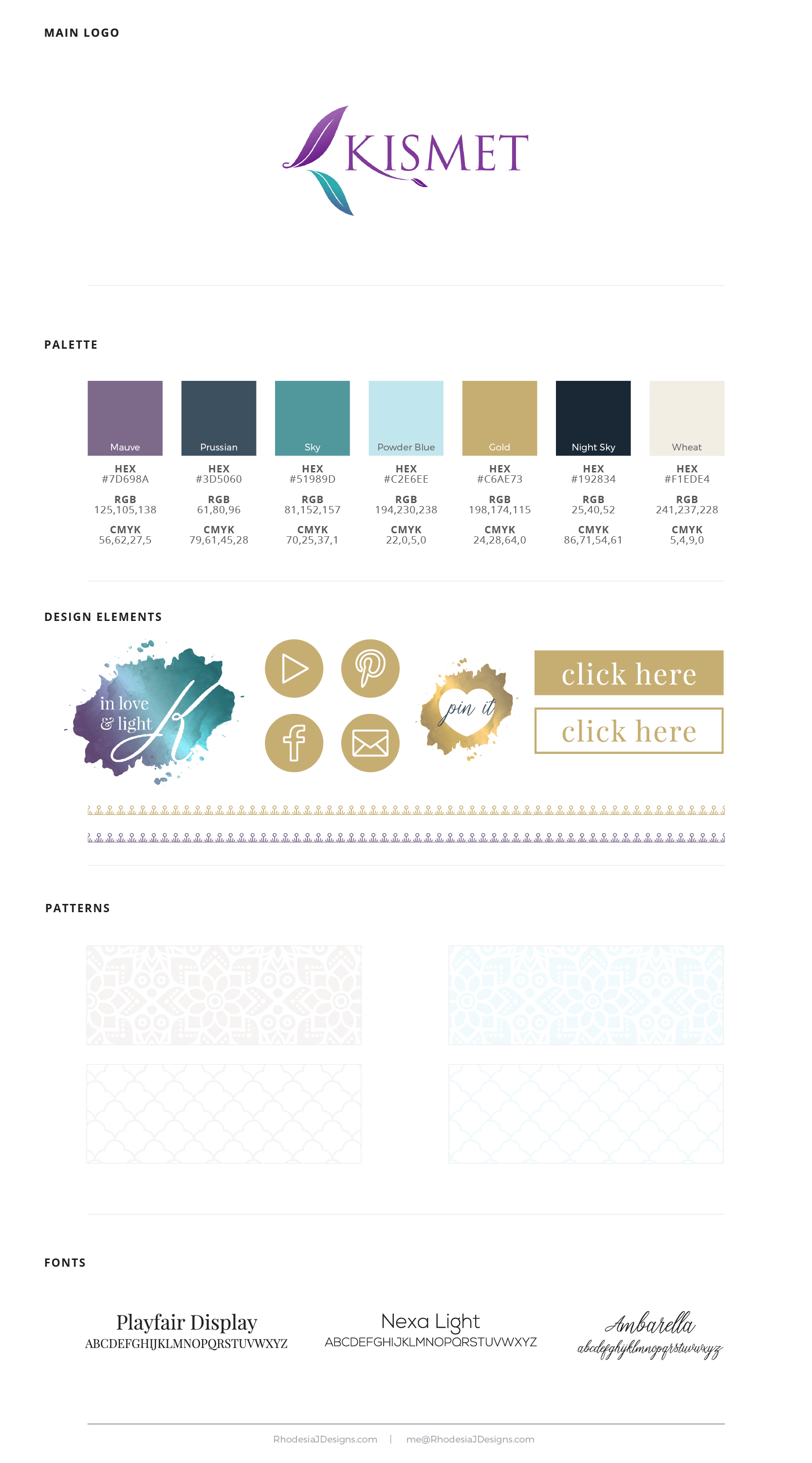 category: Branding, Coaching, CSS, Design, HTML, Squarespace, Web Design, Wellness
Kismet Spiritual Life Coaching
NEEDS
Kirstin, of Kismet Spiritual Life Coaching, came to me with an existing website that she put together herself at the start of her business journey. The branding was simple and didn't truly capture Kirstin's warm and welcoming personality, or the intimate purpose of her business.
The old website was created on the Wix platform, but as her business became more successful, she quickly outgrew the service. With the SEO performance issues of Wix and the inability to truly customize many features, it was time for a change.
SOLUTION
After discussing her needs, we decided that building her a new website on Squarespace complete with a new visual brand identity would be the best choice for the future of her business. From her new client questionnaire, I gathered that she wanted a welcoming, "Warm and fuzzy" for her clients. I achieved this with branding that appealed to her niche.
I put together a mood board using inspiration from the meaning of the word "Kismet" which is Turkish for Fate but has roots in Arabic. With this theme, I gathered images of mandalas, beautiful tiles, and other middle eastern inspired images while keeping in mind her original logo colors of teal and purple.
Once that was approved I began working on the final brand board as a roadmap for the branding that would be featured on the website. This also allows Kirstin to continue following her branding, regardless of who she works with in the future for her branding. I went with a feminine script font to appeal to her female-only base of clients paired with the friendly Playfair Display and Nexa Light. I incorporated patterns to evoke feelings of being in Istanbul and because Kirstin has a love of watercolor paintings (seriously! Check out her gorgeous work!) I added in some watercolor patterns to soften the sharp lines of the patterns.
Overall the branding and website turned out to be a mix of warm friendliness and soft femininity without being too cloying. It was a picture perfect representation of Kirstin, her business, and her entrepreneurial story. I'm so excited to see where her business takes her!
WEBSTE FEATURES
Scheduling via Acuity
Email integration via Mailchimp
Shop
Blog
Password protected portal
PROJECT SCOPE
Analysis of the current website and branding
Mood board
Brand board
Luxe Website Design on Squarespace
Meditation Album Cover
Email Template Header
Canva album cover template
Date

September 1, 2018

Client

Kirstin, Kismet Spiritual Coaching

Project link
Supercharge your brand with personality!