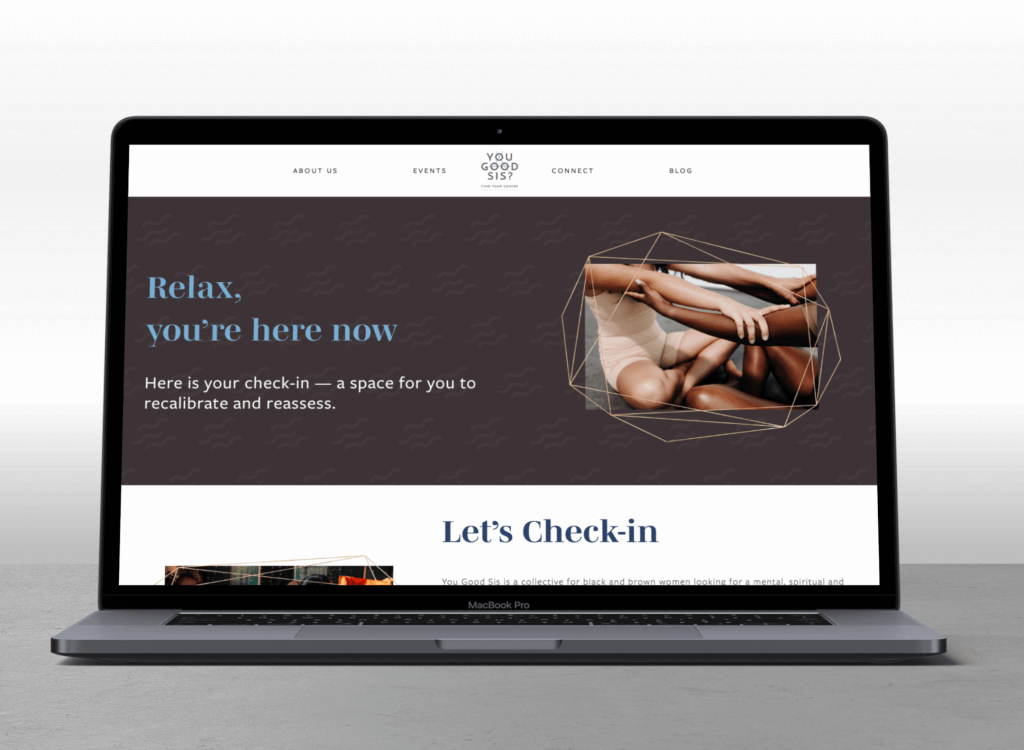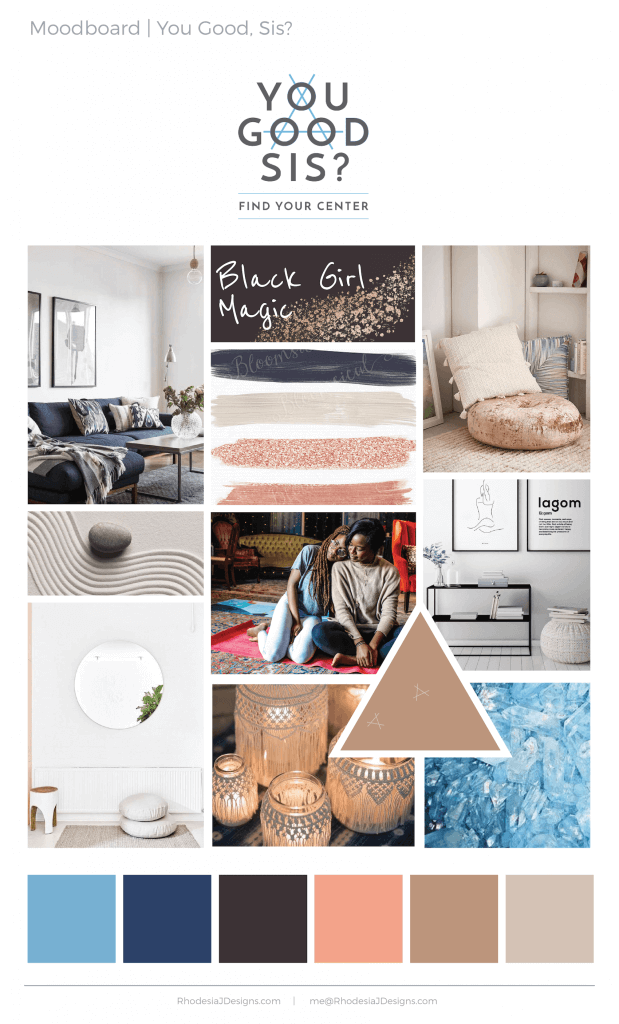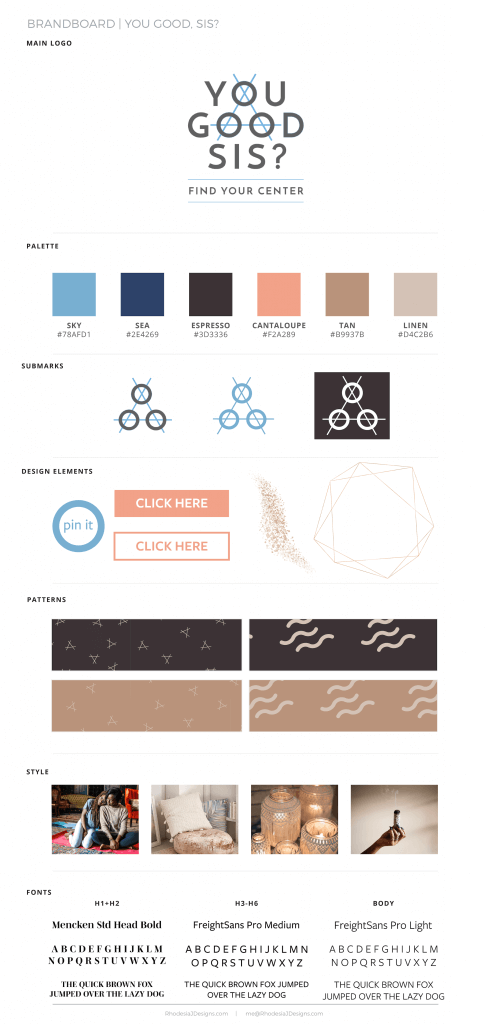 category: Branding, CSS, Design, HTML, Squarespace, Web Design, Wellness, Yoga
Yoga Collective Website Design & Development
NEEDS
I met Jaylee and Rachael after they won a contest for a free website and branding package. I was so excited to see that a health and wellness collective for womxn of color won! Though You Good Sis focuses on yoga, they frequently have holistic health, metaphysical, and other events.
Jaylee and Rachael came to me with a pre-existing logo that they loved and not much else. At that time they were in the process of becoming an LLC and wanted a website that gave YGS legitimacy, a place to collect donations, sell merch, and keep people updated on upcoming events.
Their branding was not fleshed out and hindered them from creating a true identity for the collective. With only a logo they had to make do with graphics and images from things they put together themselves.
SOLUTION
After reviewing their needs, we decided that a Squarespace site would be the best home for their new site. With the new site and updated branding, YGS would be free to flourish and grow into a true community in Boston and beyond for womxn of color. From the discovery process, which consisted of a questionnaire, discovery call, and homework, I gathered that Jaylee and Rachael wanted the branding to be welcoming, mellow, and unifying. I achieved this by using warm neutrals, cool blues, and organic shapes.
I put together a mood board to act as inspiration through the project. I used soft, textures, colors, and gold to reflect the desired vibe of YGS's brand. Once it was approved I began working on the final brand board as a roadmap for the branding that would be featured on the website. This also allows Jaylee and Rachael to continue following the branding, even after the project is over. I went with a bold and high-contrast serif font Mencken Std Head and varying weights of Freight Sans Pro. I incorporated gold branding elements to add rich details. I especially love the golden geometric frames on the photos!
In the end, the website turned out to be simple, calming, and almost restorative. It matches YGS incredibly well and will definitely help Jaylee and Rachael to continue on their journey of growing the community.
WEBSTE FEATURES
Events Calendar
Email integration via Mailchimp
Blog
Donations
PROJECT SCOPE
Analysis of the current website and branding
Mood board
Brand board
Website Design on Squarespace
Date

May 1, 2019

Client

Jaylee & Rachael, You Good Sis

Project link
Supercharge your brand with personality!