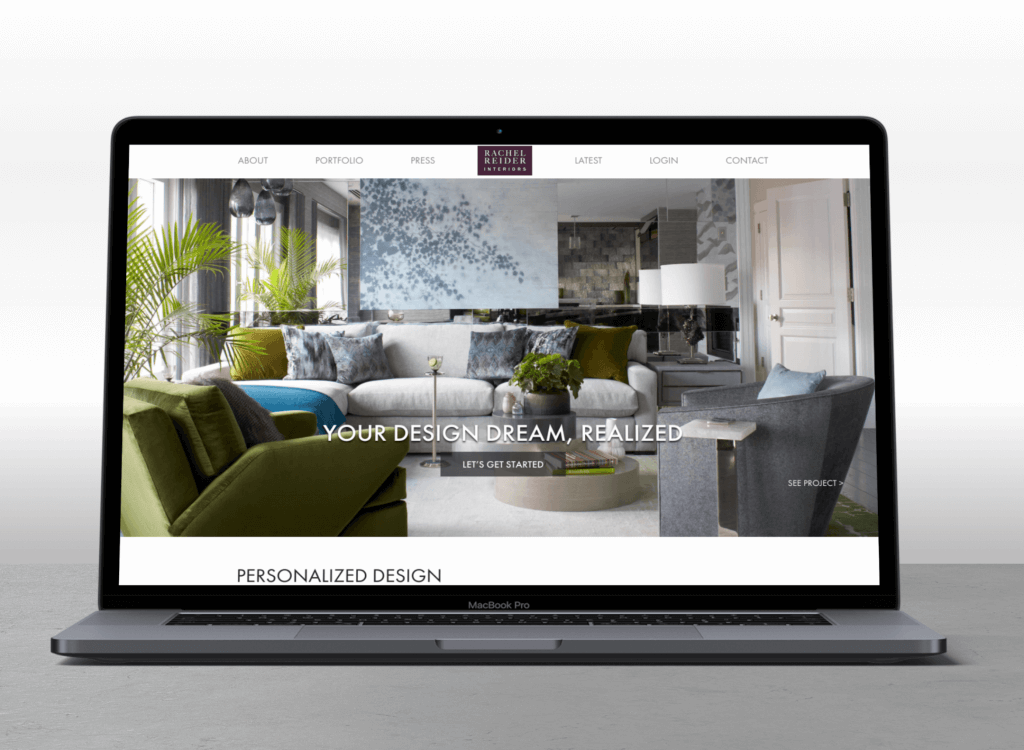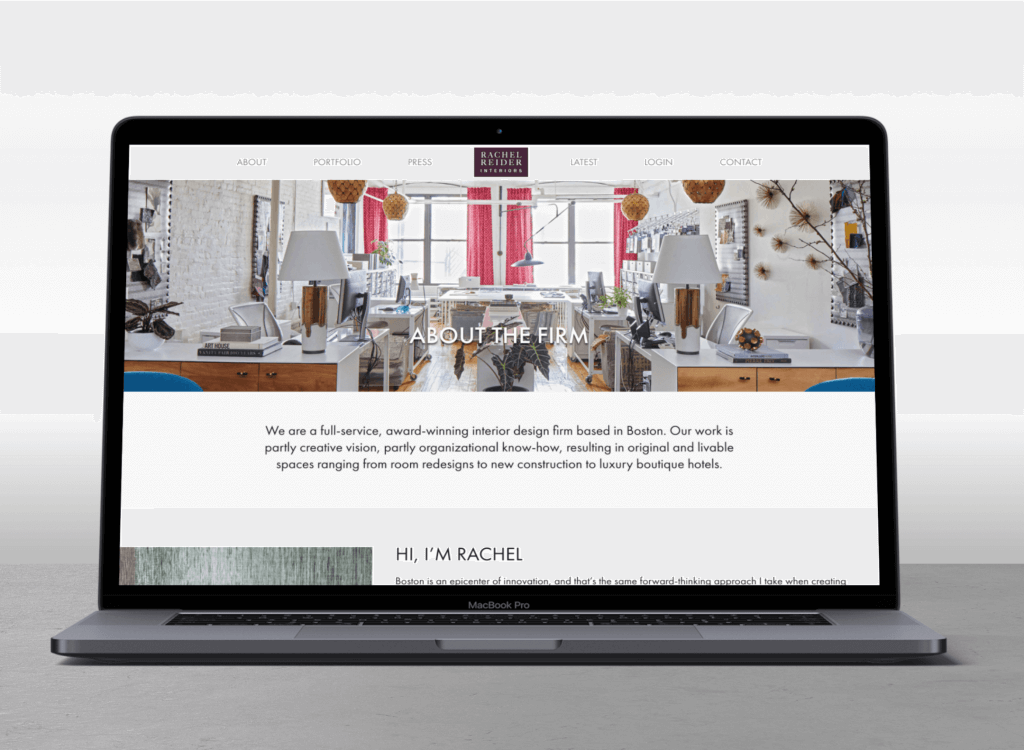 category: Bolt CMS, CSS, Design, HTML, Interior Design, Web Design
Rachel Reider Interiors
NEEDS
Rachel Reider Interiors is a Boston-based luxury interior design firm with a reputation for breathtaking designs throughout New England. From sleek, modern spaces downtown to palatial homes on Cape Cod, RRI's designs are top-notch.
Her current website was built many years ago and lacked the level of sophistication that one would expect from her business's online presence. The site wasn't designed to bring in more leads and acted more like an online portfolio. As you might notice by now, I don't think a business website is worth a thing if it's not bringing in more leads!
Her site needed to be optimized to make it simple for prospective clients to reach out to her easily, see what problems she could solve for them, and how she would do it with a seamless process, and industry experience.
SOLUTION
After discussing RRI's branding with their branding strategist, Kristine Kennedy, I created a sold plan to update her site on the existing Bolt CMS with added pages, adding a blog, an opt-in, new contact form, and call-to-actions throughout the site.
By completing wireframes for the overall layout and mockups for the finalized design, we had a solid plan for me to code the 100% custom template for her website. The design that I went with resulted in a website that is clean, modern, and sophisticated. A design that complimented the project photos throughout the site perfectly.
Overall the website turned out to be a perfect match for her luxury interior design projects. The site did not have anything that would distract from the gorgeous photography from her past projects. The opt-in ebook that I designed resulted in a clean and helpful resource for her prospective clients to enjoy.
WEBSTE FEATURES
Contact form via Dubsado
Email integration via ConvertKit
Blog
Password protected porta via Dubsado
PROJECT SCOPE
Website Design
Website Development on Bolt CMS
E-book Interactive Opt-in Design
Date

March 22, 2019

Client

Rachel Reider, Rachel Reider Interiors

Project link
Supercharge your brand with personality!